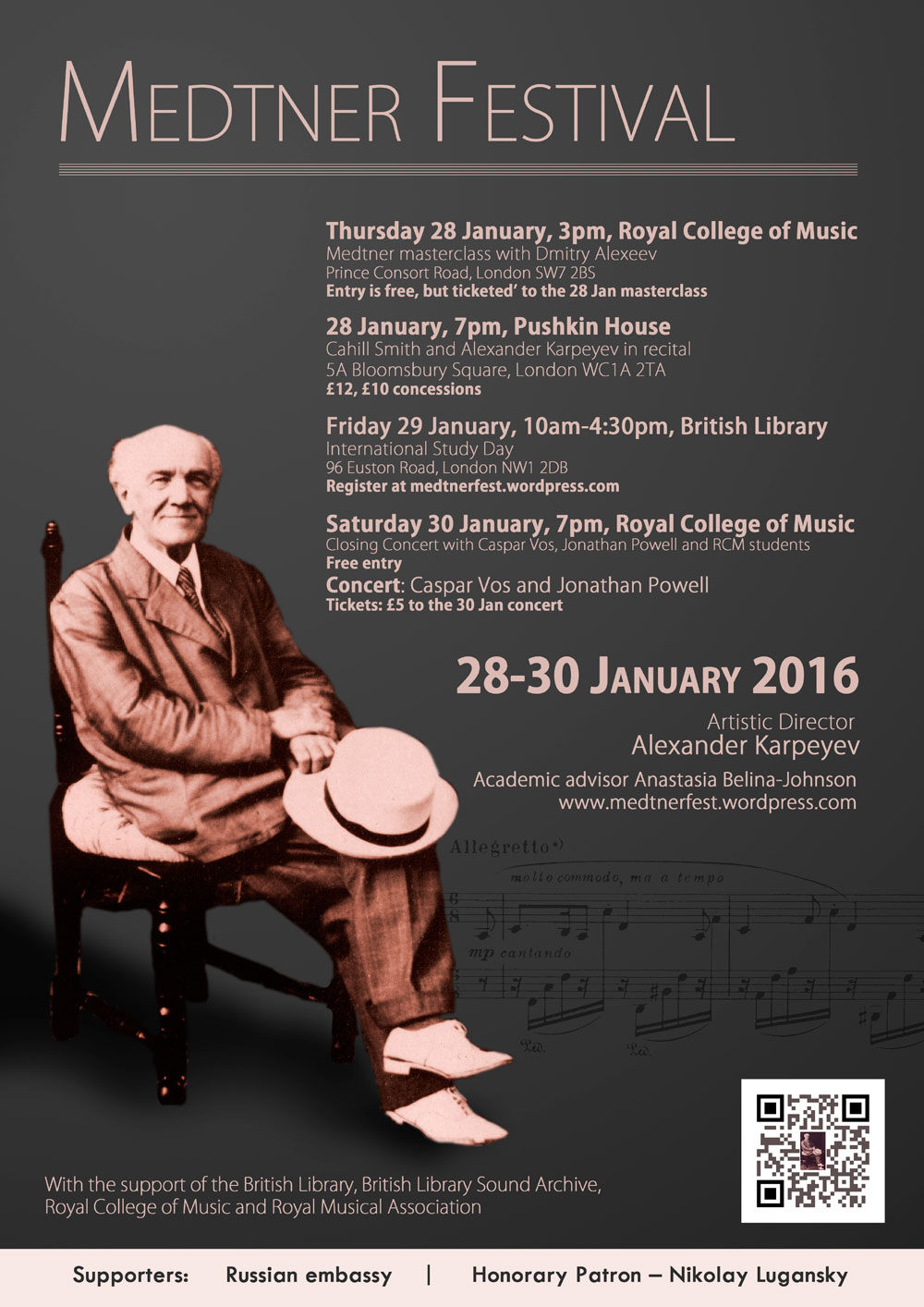 Alexander is a renowned expert of the music of Russian composer-pianist Nikolay Medtner (1880-1951). His doctoral thesis 'New Light on Nikolay Medtner: Edna Iles Medtner Collection at the British Library' has been downloaded in fourty countries.
In 2013 Alexander took part in international conference 'Medtners Family in the Russia and World Culture' at the Glinka Musseum in Moscow, and organised Medtner Day, one-day festival dedicated to Medtner.
Since 2016 Alexander is an artistic director of the London-based International Medtner Festival. The festival's events take place in the Royal College of Music, British Library, Pushkin House, City, Univeristy of London and Merchant Taylor's Hall. Renowed Medtner-experts, professors Dmitry Alexeev, Hamish Milne and Francis Pott as well as younger musicians and musicologists from around the globe took part. First ever international study day in English has been organised. Nikolay Lugansky is the festival's Honorary Patron.
Alexander's recording of some of the Medtner's best songs with internationally acclaimed soprano Sofia Fomina will be released by Chandos in 2021.