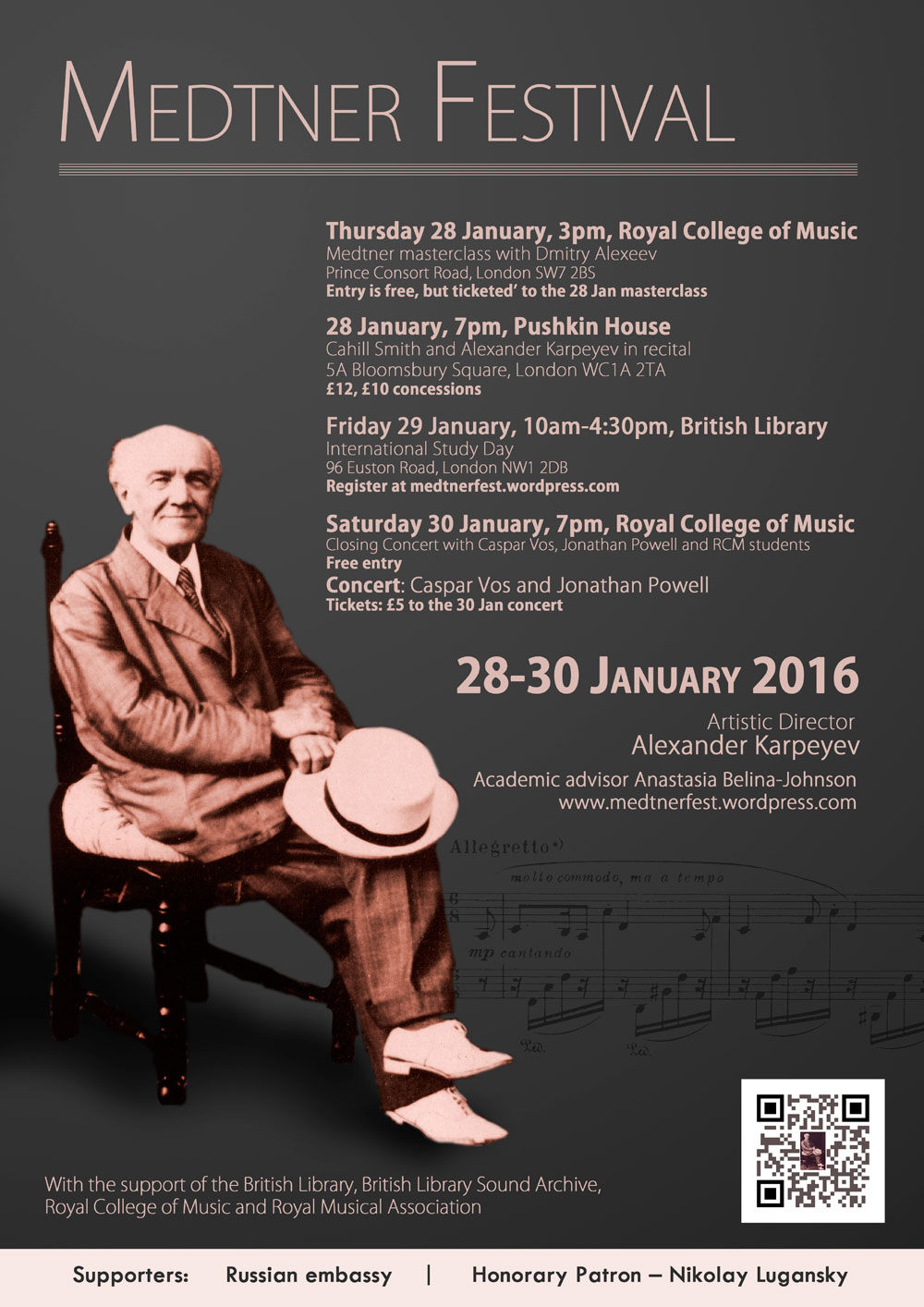 Alexander is a renowned expert of the music of Nikoaly Medtner (1880-1951). His doctoral thesis 'New Light on Nikolay Medtner: Edna Iles Medtner Collection at the British Library' is currently in demand in the world of academia.
In 2013 Alexander took part in international conference 'Medtners Family in the Russia and World Culture' at the Glinka Musseum in Moscow, and in 2014 organised Medtner Day, one-day festival dedicated to Medtner. In 2016 Alexander was artistic director and organiser of the First International Medtner Festival in the United Kingdom. This three-day event included masterclasses with Professor Dmitry Alexeev, an international study day and a closing concert, which was held at the Royal College of Music. The festival was organised in association and the support of the British Library, British Library Sound Archive, Royal College of Music, Royal Musical Association, Pushkin House, Russian Embassy, Dutch Embassy, GB-Russia Society and Musica Nova Academy. All of the festival's events were well attended and Nikolay Lugansky was festival's honorary patron.
Alexander's future plans include organising a Second Medtner festival in 2017, a recording of some of the Medtner's best songs with internationally acclaimed soprano Sofia Fomina, and a book based on the First Festival's materials.